UNFORGETTABLE TASTE
Restaurant
Our restaurant offers a wide range of appetizers, soups and main dishes. Dishes prepared in our kitchen satisfy the palate of even the most demanding customers.

The restaurant menu is also rich in a wide range of wines from around the world, famous for the production of fine wines such as Nos Racines Merlot or Ventisquero Chardonnay.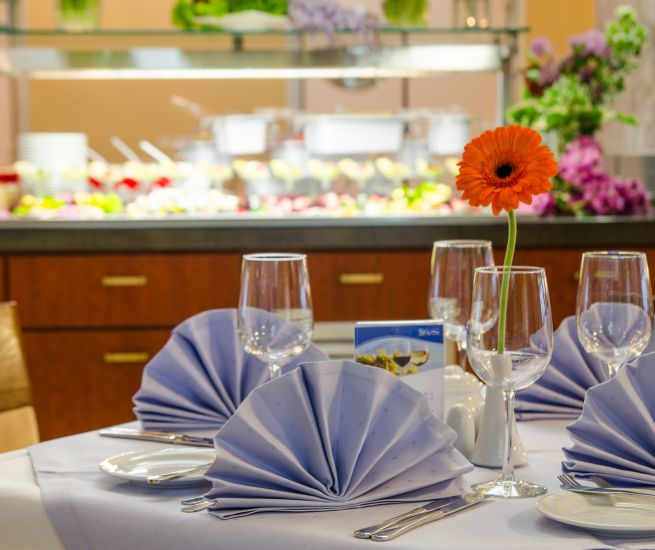 Restaurant opening hours: daily from 7:30am to 9:00pm

Buffet breakfast from 07:30am to 10:30am
Lunch - served menu from 12:00 to 2:00pm
Buffet dinner from 4:00pm to 7:30pm

We invite you for a la carte from 1:00pm to 8:30pm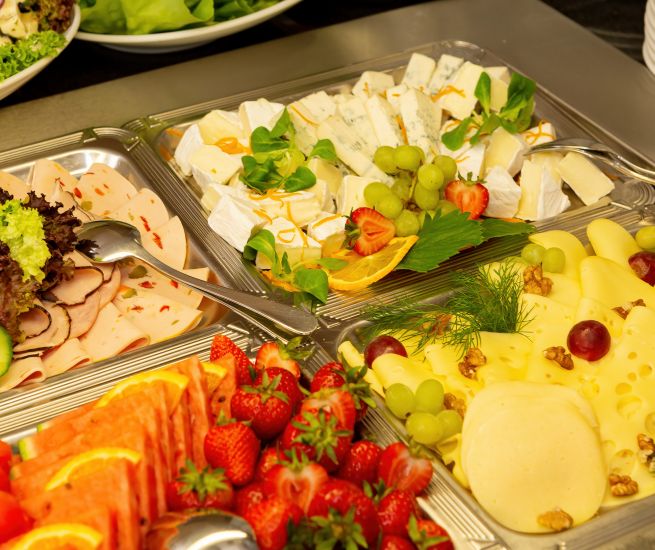 Coctail Bar
Undoubtedly, another attraction of the resort is the Cocktail Bar.
Welcome to our Cocktail Bar - professional service will be here waiting for you. We will serve you a variety of drinks prepared on the basis of Marie Brizard great liqueurs desired by lovers of cocktails as well as readily used by bartenders.

The strength of the Cocktail Bar is the best quality coffee 100% Arabica on the basis of which we prepare espresso coffee up to the many forms of cafe late with liqueur.
We also have a wide range of leaf teas by Dilmah Tea List.